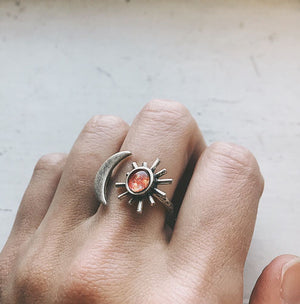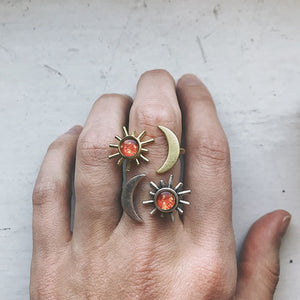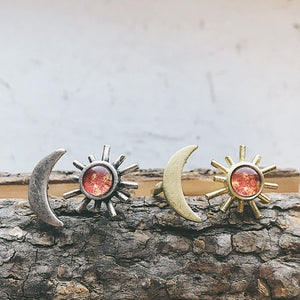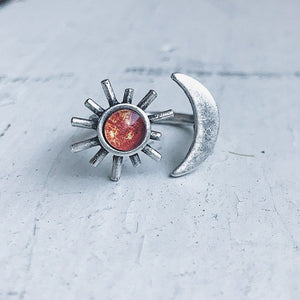 Sun and Moon Sculptural Statement Ring
A celestial ring celebrating our two most steadfast cosmic companions. Everyone needs a little statement ring. This one hits the spot. A bold bright Sun dancing with it's number one cosmic partner - the Moon . Make any outfit, any style, any moment truly special. Available in your choice of silver or gold tone.
Size & Materials
Ring size : adjustable (please do so very carefully)
Material: rhodium plated brass, glass

Care & Info
★ These are individually handcrafted and the particular piece you receive may vary slightly from what is pictured. These are also not 100% waterproof, so please avoid getting this wet.
★ Discounts apply if you wanted to order multiples for wedding parties and events - please message us beforehand to set up a custom order.
★ A portion of the proceeds from every galaxy line sale will go to the to help fund space exploration and research.

★ Production time may vary. Please check our before ordering. And please be sure to review our before purchasing.